Inauguration Photos by Jo Freeman

II - Pre-inaugural Protest
The day before the Inauguration was also Martin Luther King Jr. Day, and in keeping with the tradition of non-violent protest it was one last chance to protest Bush #43. When George W. Bush made his last trip to Iraq a reporter with Cairo-based network Al Baghdadia Television threw his shoes at the President – the supreme insult in that culture. Muntadar al-Zaidi became something of a culture hero to everyone who opposed the invasion of Iraq; throwing shoes at Bush images became popular all over the world.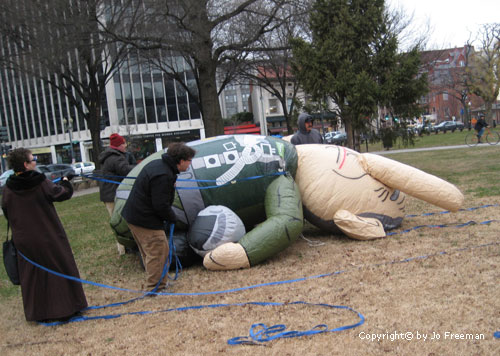 ...which was ready to Shoe Bush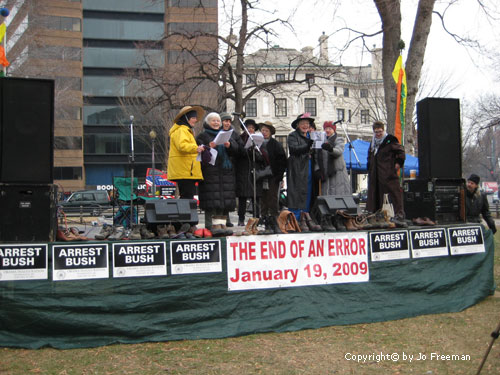 The Raging Grannies open the rally on January 19.
...