The convention was awash with Kennedy signs after his speech on "economic justice."

Lots of people wore fancy hats.

People demonstrated in the aisles even while speakers were still orating.

The delegates may have been half female, but the press corp was still mostly male.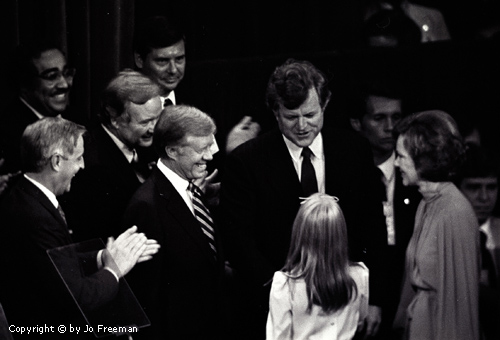 Senator Kennedy joined the Carter family on the podium to symbolize party unity.

The candidates and their wives bid farewell to the convention...

...as do some of those waiting outside.