70,000 people came to the Invesco Center on August 28 to hear Barack Obama accept the Democratic Party's nomination for President. There were numerous warm-up acts before he spoke.


House Speaker Nancy Pelosi (CA) called the convention to order





CHANGE was the mantra of the day.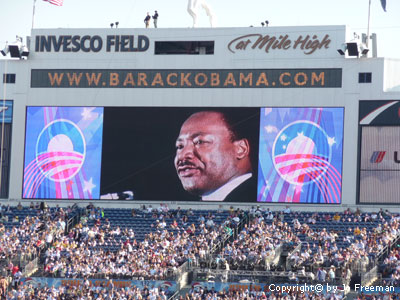 Images of Dr. King and scenes
from the civil rights movement flashed on a screen above.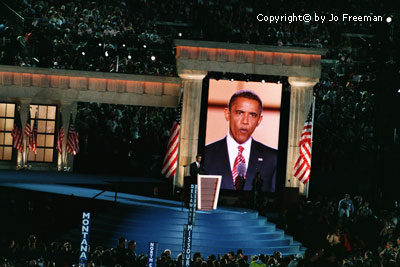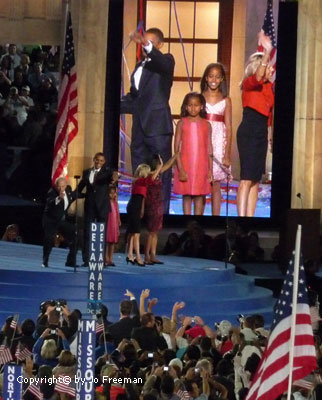 The Obama and Biden families wave to the crowd.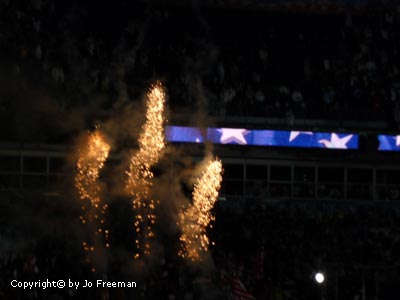 There were fireworks instead of baloons




and lots of confetti.


Page 1 2